Lassen Volcanic National Park is considered a hidden gem amongst California national parks. At this not-so-well-known area, you'll find a wonderland filled with jaw-dropping views, interesting geologic activity, and sparkling blue lakes in this Northern California wilderness. There are a plethora of activities to do in this world-class national park year-round. Trails and overlooks lead you through this tranquil landscape that is less crowded than many of the other California parks. Our accommodations are the best lodging that you'll find so close to everything you want to see and do here and is the best option for an unforgettable vacation!
Let our cozy and comfortable bed and breakfast be your wilderness getaway this season! Located just about 20 minutes away from Lassen Volcanic National Park, our mountain inn is a 3-hour drive from Sacramento and 5 hours from San Francisco. At our historic lodge, you will be welcomed into the warm and inviting ambiance of our accommodations. Here you can relax and unplug surrounded by the rustic and quaint charm of the inn. Our northern California bed and breakfast is the perfect basecamp for all of your outdoor adventures in the area. If you want the best place to unwind and rejuvenate at the end of a day of explorations, book your stay with us today!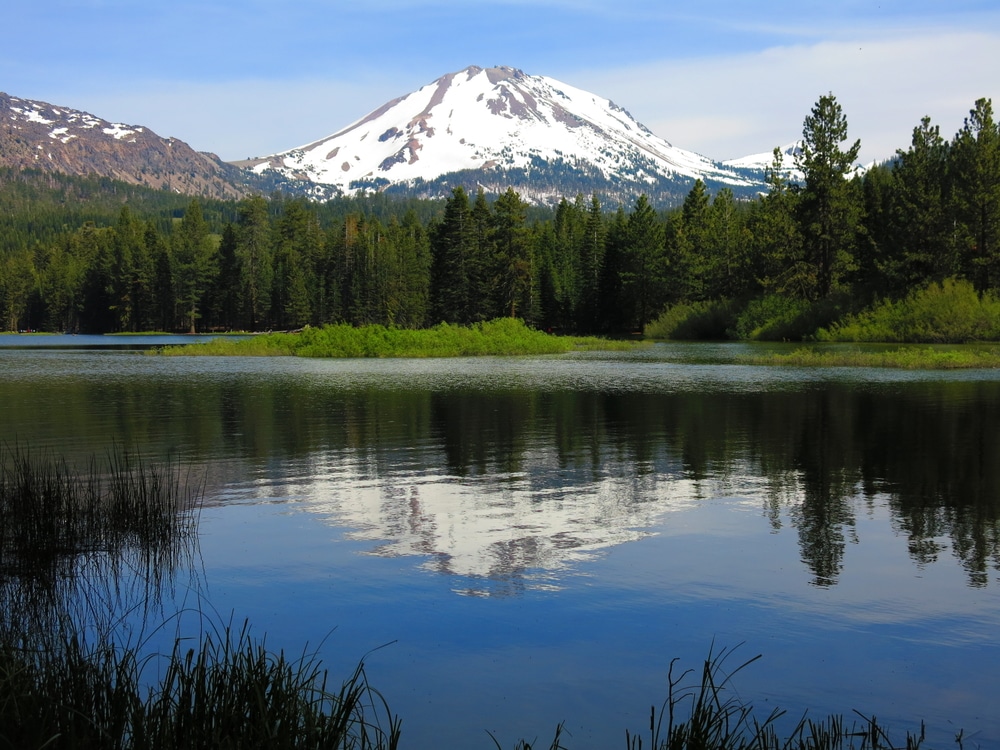 The Best Lodging Near Lassen Volcanic National Park
In the Shasta Cascade Region of the northern California forests and mountains sits one of the most unique national parks. Lassen Volcanic National Park is where the land is alive, being home to all 4 types of volcanoes in the world. There is evidence of this volcanic activity in the hydrothermal features like mud pots, boiling pools, and steaming ground. The crystalline lakes, mountain meadows, and vistas offer a one-of-a-kind national park experience.
As you explore Lassen Volcanic National Park and surrounding areas, our nearby lodging is the best option for comfort and convenience. Staying with us during your Northern California getaway will make your vacation that much more memorable. What's better than relaxing at a mountain lodge full of rustic charm?! If you are still not convinced, here are 5 great reasons why we are the best lodging near Lassen Volcanic National Park.
As a guest at our lodge, a full breakfast is included in your room rate. This means that you can start your days of adventure fueling up on hearty, home-cooked meals. We can accommodate any specific requests that you may have regarding meals so as to make your stay here the best it can be. You'll enjoy the comfortable and warm atmosphere of our dining room and during the summer you can head outside to the deck to savor your breakfast while getting views of Carter Mountain.
A unique feature of our bed and breakfast near Lassen Volcanic National park is our historic tavern. There is no need to leave the property as we have our own place to kick back and enjoy a refreshing cocktail at the end of a day of explorations. Try a game of pool on the Olhausen pool table located in the tavern. The friendly atmosphere here is sure to be a highlight of your time staying with us!
The amenities of our California inn definitely make us the best lodging near Lassen Volcanic National Park. Sitting on almost 10 acres of property, you can stroll the grounds looking out for wildlife such as wild turkeys, eagles, and osprey. You may want to enjoy the view from the patio with a drink in hand recalling the day's events. While we do encourage guests to unplug to get the most out of their stay here, we do provide wifi throughout the lodge. In the lounge area, there are games to play like checkers and chess as well as puzzles.
The convenient location to Lassen Volcanic National Park is a very big plus in choosing where to stay in the area. We are located at just 20 minutes away from the southwest entrance of the park, you can take your time and won't have to worry about a long car ride to endure. Other outdoor areas of interest include Lake Almanor which is the 2nd largest manmade lake in California. Here you enjoy fishing, kayaking, boating, swimming, and relaxing. Other things to do in the region are horseback riding, biking, and hiking.
One of the top reasons why we are the best lodging near Lassen Volcanic National Park is the cozy and comfortable guest rooms offered. Each room is different and unique and you will feel as if you have stepped into your own private cabin or cottage in the mountains. After a long day out exploring the trails and sights of the area, you'll have peace of mind knowing you are coming back to a quiet and serene ambiance. You can retreat to your room and unwind knowing you will get a great night's sleep on your bed fitted with luxury linens. Plush robes and slippers are offered to provide ultimate comfort for the best stay.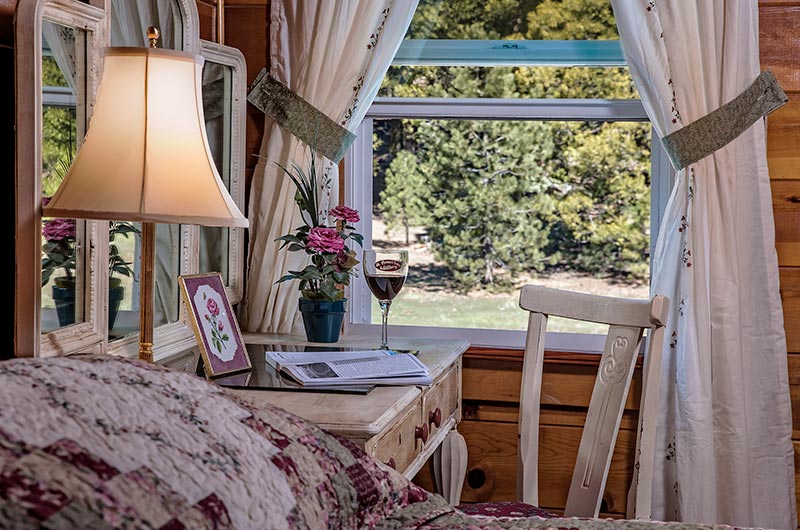 The Perfect Northern California Getaway
This season come to escape the every day with a getaway to the mountains and forests of beautiful Northern California! Our Lodge is the perfect place to relax, unplug, and get back to nature. You can use our accommodations as a base camp for all your many adventures in the area or perhaps you can use our California bed and breakfast as a stopping-off point on your way to other national parks on your vacation.
Our historic lodge is an ideal place where you will be warmly welcomed surrounded by rustic charm. From the full, homemade breakfasts we serve to the amenities offered, to our unique and quaint rooms, staying with us is sure to be a highlight of your time here. If you are looking for the ultimate place to stay that is casual, comfortable, and unforgettable, book your room today!