The California national park of Lassen Volcanic is a great way to escape into nature and truly get away from it all! Located up in the less populated northeastern corner of the state, about 4 hours from Sacramento, the park is nestled within the peaceful forests and untouched wilderness of the area. It is often overshadowed by Yosemite, Redwoods, and Joshua Tree and because of this, not many people have discovered this impressive California national park with its jagged peaks, clear alpine lakes, wildflower meadows, and an active ground that hisses and bubbles from volcanic activity.
The smaller crowds allow you to fully immerse yourself in the experiences this breathtaking place offers. There are 106,452 acres of wilderness to explore and at this California national park, you can virtually have it all to yourself. With fewer folks out on the trails, you won't have to compete for views or feel like you are being rushed at any of the attractions here. Truly a paradise for those looking for some solitude in a beautiful place!
Let our historic lodge be your cozy accommodations while you explore Lassen! Our convenient location to this California national park allows you to have a full day of adventure and come back to a comfortable hotel that is full of rustic charm, but with the modern comforts, you love. Enjoy our incredible hospitality while unplugging and reconnecting to the natural world. A stay at our quaint lodging will make your trip here an even more memorable one. If you want the perfect getaway to the forests and mountains of northern California, book your stay with us today!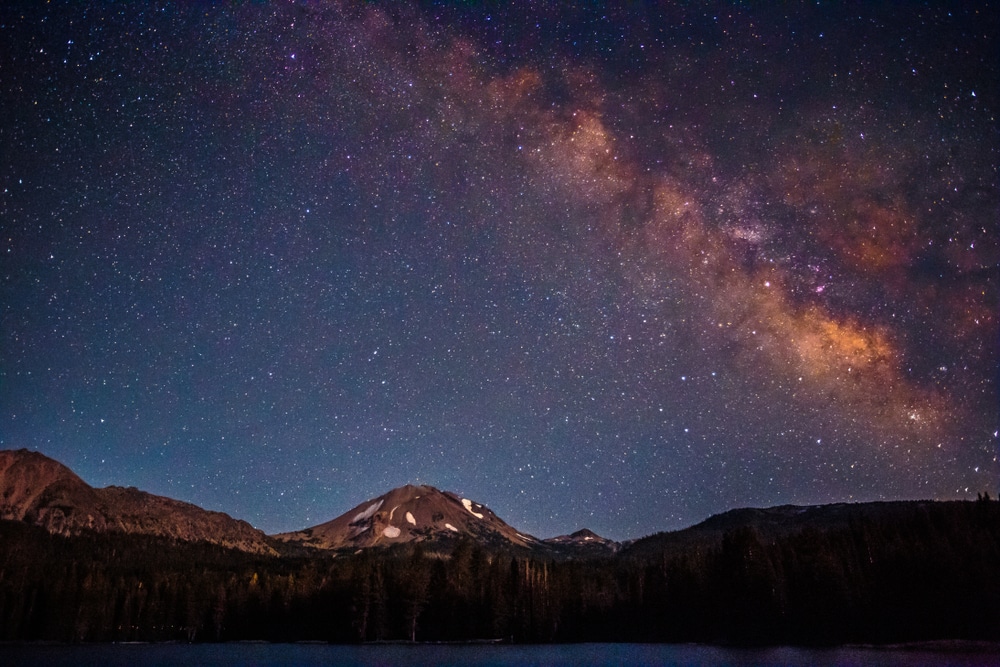 Reasons to Visit this California National Park
Lassen Volcanic National Park is a world-class destination full of jaw-dropping views, incredible landscapes, and deep, dark, starry night skies to gaze up at. With all these breathtaking features this California national park remains less visited and therefore less crowded. There is nothing like the feeling that you have stumbled upon an amazing secret that hasn't gotten out yet! When you are here you'll be able to look out and not see throngs of visitors packed together. Moments of true peace and quiet are more readily available here in this wilderness.
With fewer crowds, comes more opportunities to appreciate the stunning features of this California national park. Your memories of exploring Lassen will be more of this actual place with its sights, sounds, and smells. Your senses will be heightened as you find adventure in solitude. With smaller crowds, you can enjoy the features and the activities that are offered. Here are 5 great reasons to visit this one-of-a-kind California national park!
This California national park is a geologic wonder where you can see phenomenal examples of all 4 types of volcanoes that are found in the world! This rich volcanic history makes Lassen unmatched in its landscapes. What you see today began over 100 years ago when a volcanic eruption from Mt. Lassen knocked down forests and reshaped the land. This mountain is especially unique being that it is a part of a series of volcanoes that surround the Pacific Ocean known as the "Ring of Fire".
Because of all the volcanic activity in this California national park, the ground is also very much active and awake. The hydrothermal areas of Lassen make it a distinctive destination where you can feel as if you have traveled back in time on a geologic scale. You can see up close (but not too close!) the gas vents, steaming ground, boiling pools, and bubbling mudpots that are evidence that this area is still very active. At places like Bumpass Hell, Sulphur Works, Devil's Kitchen, Boiling Springs Lake, and more, you are able to appreciate the wonder of such a unique place.
Water continues to shape the land to this day in this California national park and you can see that in the 4 watersheds that are included within the park. The Pit River, Battle Creek, Mill Creek, and the Northfork Feather River along with the expansive wilderness, forests, and meadows, make up a vitally important area that contributes to the water quality of the region.
Part of the watersheds in Lassen is the beautiful, crystal clear lakes that dot the landscape. There are some that are just along the roadside for easy access and some you can walk to as a lovely reward at the end of a hike. There are many possibilities for recreation at many of the eye-catching lakes in this California national park. You can swim, kayak, canoe, or just hang out in the sunshine and enjoy the reflection of mountains and trees in the clear water.
Because this incredible California national park is so secluded, this is one of the best places to see the night sky. There are many ideal places here to see an expanse of stars. Bundle up and head out to parking areas of the visitor center and trailheads like Bumpass Hell and Lassen Peak. Seeing the stars reflected in the many lakes such as Lake Helen and Manzanita Lake is a memorable experience you won't soon forget!
Things to do in The Park This Summer
Lassen National Park contains many breathtaking and interesting features that provide the opportunity for recreation. Any time of year is great to visit and each season holds its own unique adventures. Winter, for example, is a nice time to see the park under a blanket of snow. Find out about more winter activities here: https://stbernardlodge.com/travel-blog/things-to-do-in-lassen-winter/.
Summer is the peak season with many chances for exploration in this beautiful place! Here are just some of the things to do in this California National Park this summer.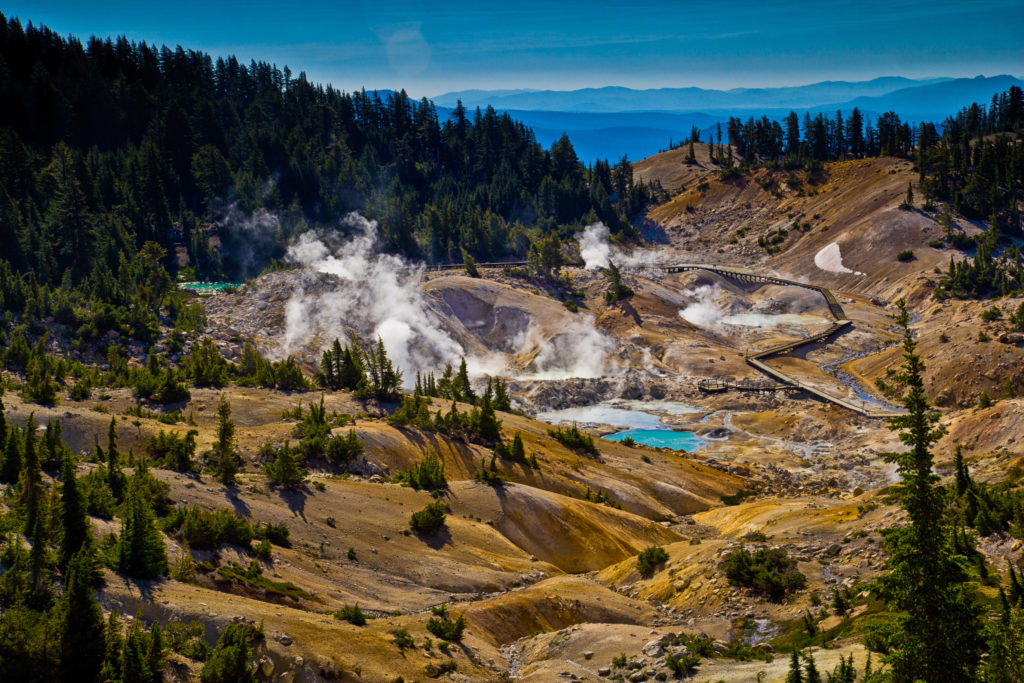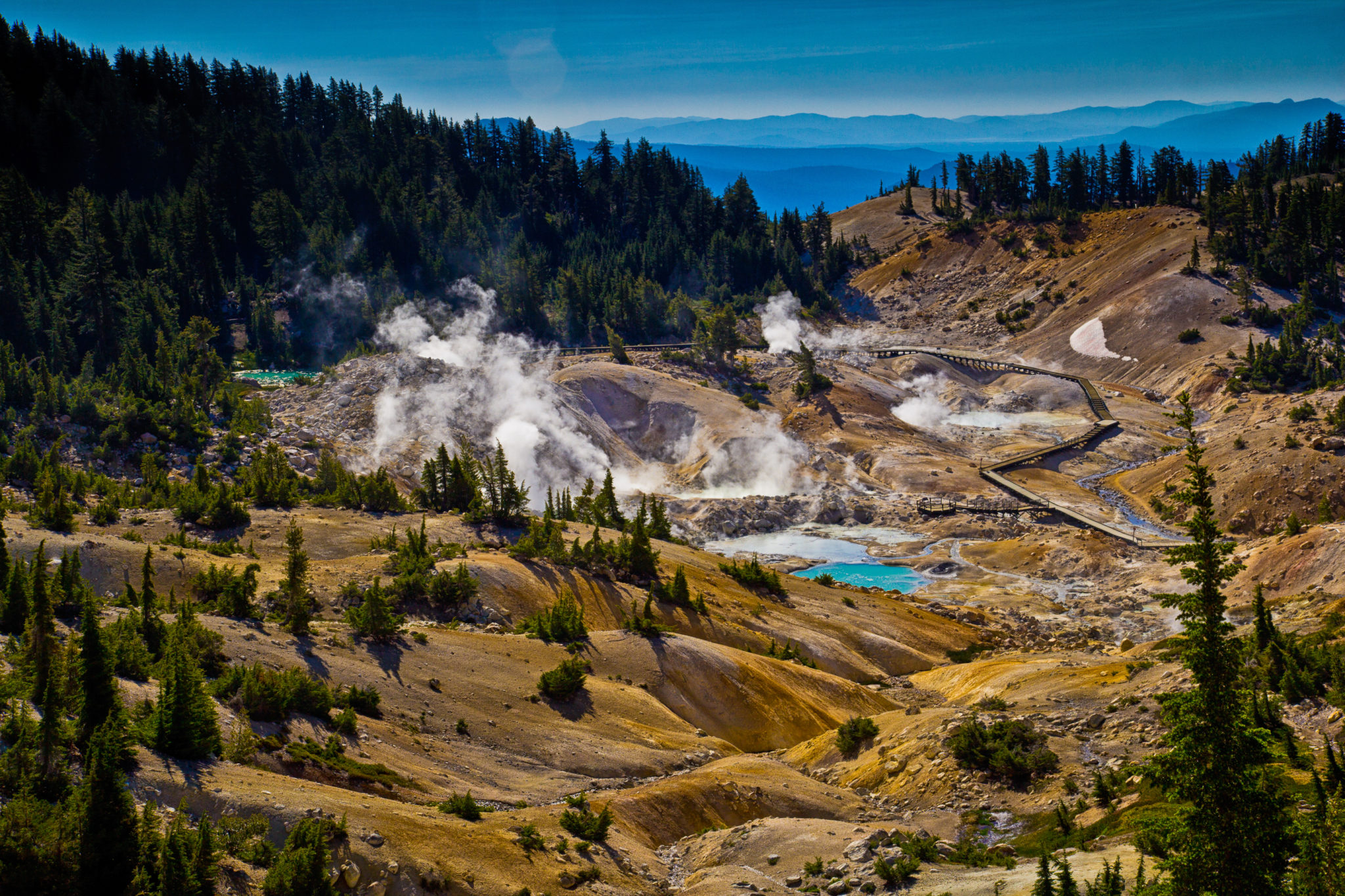 The Best Lodging Near Lassen National Park
Let our Northern California bed and breakfast be your perfect wilderness retreat for an ultimate getaway! Our casual and cozy accommodations combine the rustic charm of a mountain cabin with modern comforts and amenities that will make your stay comfortable. Relax in your guest room and get a peaceful night's sleep. Each room is different so be sure to choose the right space to fit your needs for the best vacation.
We serve a hearty breakfast each morning to get you ready and fueled up for an adventurous day. Come out a stay at our historic and quaint lodge for an unforgettable time. If you want the best place to stay near Lassen National Park, while being surrounded by the beauty of nature, book your room today!