Explore Chester, California
Chester is a quaint Northern California town mostly known as a home base for exploring Lake Almanor and Lassen Volcanic National Park. However, you will miss out if you limit yourself to these two famous attractions. Chester may be small, but it has many great options for eating, drinking, shopping, sightseeing, or relaxing. During your stay with us, don't just limit yourself to Lassen and Lake Almanor. Take some time to explore Chester, too, even if it is just for an afternoon. We promise you will be as charmed as we are.
Eat & Drink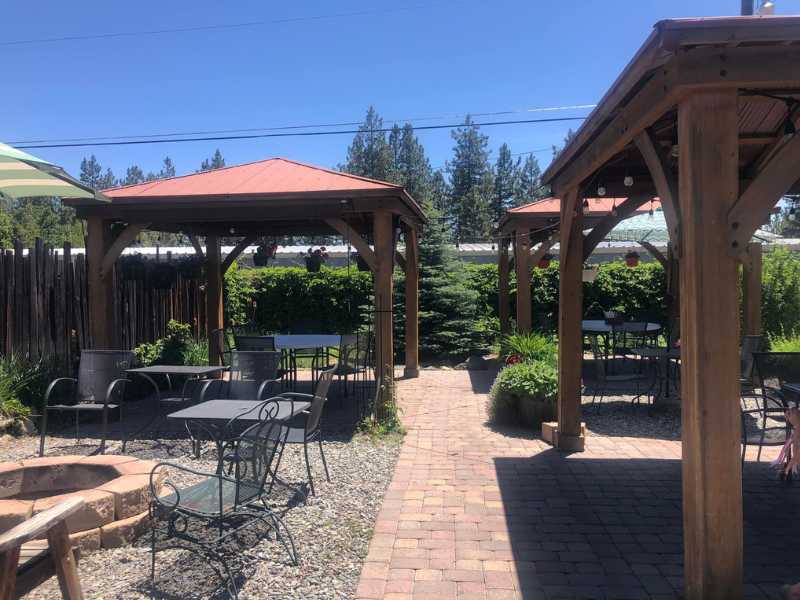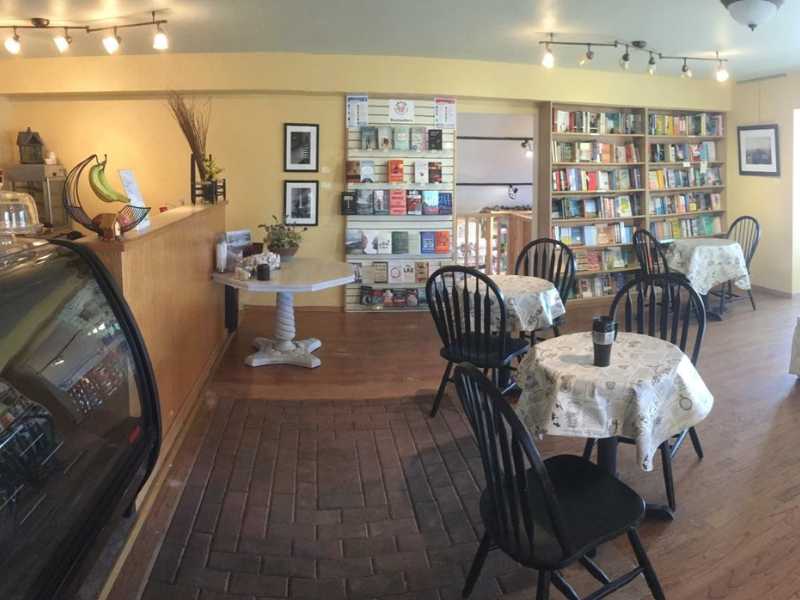 For a small town, Chester has a surprising number of tasty dining options. We like to start our day at the Coffee Station with a nice cup of joe and the best cinnamon rolls in town (though many locals will argue that they are the best in the world.) This friendly and casual spot is a great place to spend a few hours reading, planning your day, or savoring some good conversation. It also just so happens to be endorsed by Chuck Norris, a Chester native!
Cravings is another great spot for breakfast, lunch, and baked goods. All the items on the Cravings menu are locally sourced and homemade. Enjoy breakfast favorites like omelets, Belgian waffles, and buttermilk biscuits, and for lunch, choose from a wide selection of soups, salads, and sandwiches. Cravings is one of our favorite places to grab lunch after an early morning hike or swim.
If you want the classic American diner experience, head to the Kopper Kettle Cafe. Whether you come for a hearty breakfast, lunch, or dinner, you can't go wrong with this authentic greasy spoon. If you enjoy Chinese food, check out Happy Garden.
We suggest visiting the Ranch House, where you can play shuffleboard and horseshoes while enjoying drinks, lunch, or dinner.
Two longtime favorites of many are Mi Casita for Mexican food and Pine Shack for burgers, chicken, and over 30 flavors of milkshakes.  Both locations over dine in or take out.
Two newer restaurants in Chester are Lola's, serving breakfast and lunch in the old Burger Depot location.  The return of the Timberhouse serving lunch and dinner during the summer outside seating is an option.
Shopping
Chester has many unique shops to spend the day strolling through. You will not find the same old touristy souvenir in each shop. Each proprietor works hard to carry unique and unique items you will not find in other stores in the area.
West End of Chester
If you enjoy browsing thrift stores, Chester has several to visit. Forget-Me-Not Thrift Store is a second-hand store that specializes in one-of-a-kind antiques, clothing, and other used goods. You can spend an entire afternoon wandering through its jam-packed aisles. Each day has a Special where you can find excellent discounts on all their already inexpensive stuff! Tuesday is Clothing & Accessories, Wednesday is Furniture, and Friday is Dishware & Decor. But we promise you'll find something special to bring home any day you go.  Another Man's Treasures has recently expanded to a third building and is just a short distance down Main Street.
Downtown Chester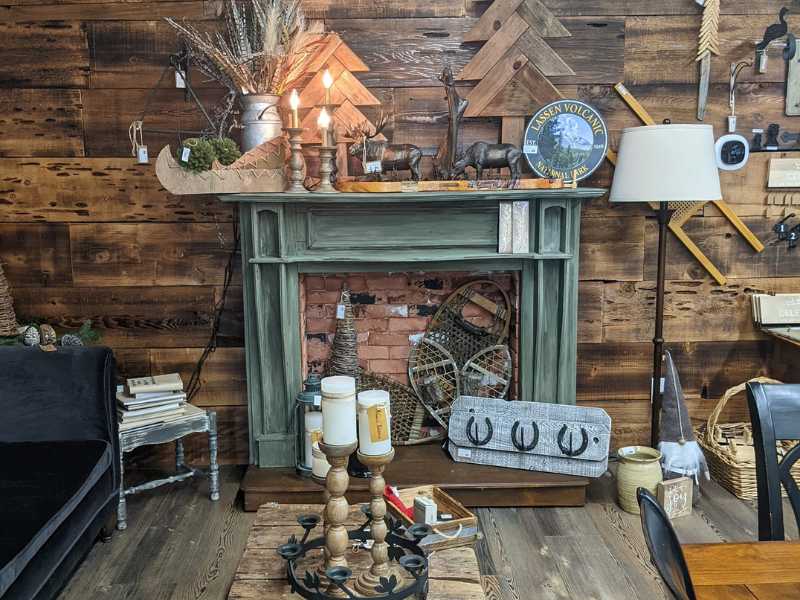 There are several shops in the center of Chester, all within walking distance of each other.
Wild Things, a newer business in Chester with flower arrangements and gifts.  Down the street is the historic Stover Building, with Cravings and Forever Books and Gifts.  Grab a bite to eat and browse some great books and unique gifts.
Rusty Chandelier & Soda Fountain, enjoy espresso and ice cream at an old-style Soda Fountain.  Browse antiques, home decor, gifts, souvenirs, furniture, and local goods.  The Cozy Cabin is next door with cabin/lake house decor, cozy blankets, wine glasses, coffee mugs, clothes, and gifts.  For those not into home decor, check out Sierra Fly & Tackle, The Sports Nut, and Ayoob's Intermountain Hardware for camping, fishing, and outdoor gear.
Old Town Chester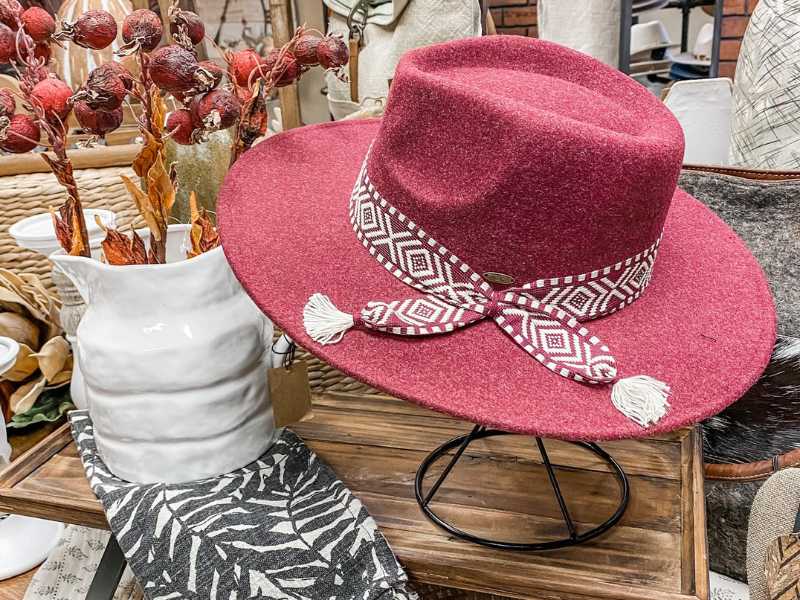 At the far end of Chester is Celebrated Interiors; enjoy a shopping experience of unique curated collections to celebrate life with all things beautiful.
At Mountain Custom Framing & Gifts, besides great custom framing, you will find a unique collection of gifts, essential oils, pottery, baskets, and a collection of original watercolors.
Check out Almnaor Wake Sports, and sign up for e-foil lessons on Lake Almanor.
Thursday Night Farmers Market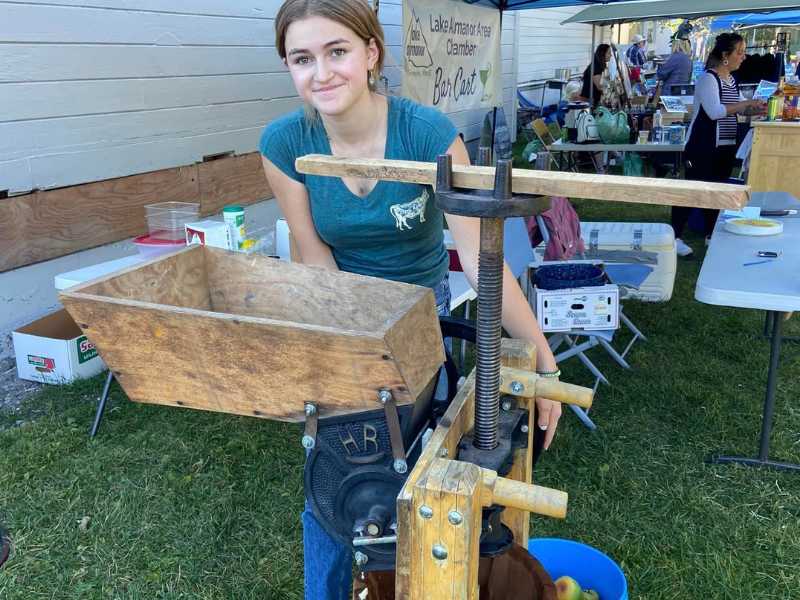 Thursday Night Farmers Market from 4-7 pm at Chester Park from June 15th- September 14th. Come browse your favorite fresh-picked produce from local California farmers, hand-crafted health and beauty products, arts and crafts, meat and dairy, and locally made ciders, beers, and wines.  Check the Farmer's Market Facebook page for updates on music and beverages.
Hike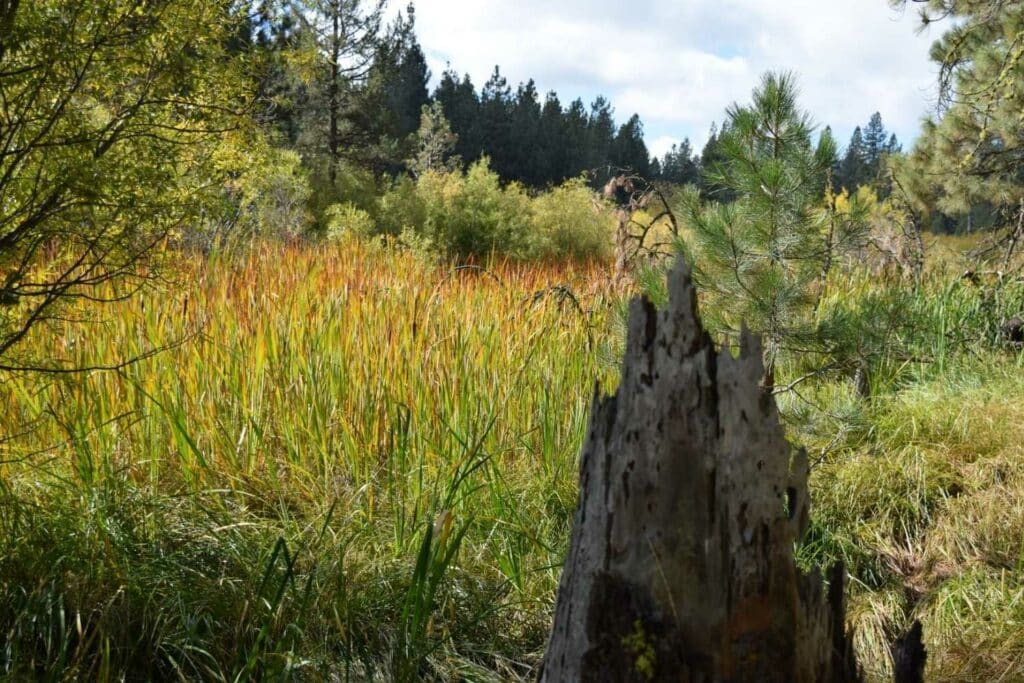 Because we are surrounded by both Lassen National Forest and Lassen Volcanic National Park, many people forget about the many great trails that start right from Chester.
Collins Pine Nature Trail starts at the west end of Chester Park. This is a nice loop trail along the North Fork of the Feather River. Four benches are placed along the trail to stop and enjoy the views. Pick up a flyer at the beginning of the trail, which has twelve corresponding posts along the route identifying points of interest.
Highway 36 Causeway over Lake Almanor starts just east of Chester. You can park on Mellissa Drive and walk through the Meadow past the Olsen Barn to the lake's edge or pull off on the south side of the causeway and walk to the lake. This is one of the best places in the area to see large numbers of waterfowl, wading birds, and shorebirds, including Canada Goose, Tundra Swan, dabbling and diving ducks, Double-crested Cormorant, Great Blue Heron, American White Pelican, Bald Eagle, Osprey. Take note of the special Grebe nesting boxes. Make sure to look northwest at Lassen Peak. This is one of my favorite views of Lassen.
Locherman Canyon & Mike McCollum Nature Trail is west of Chester off Stover Mountain Road. This is an easy loop through several different habitats. Pick up a flyer at the trailhead and watch for the twelve marked posts along the trail.
Bike
Make sure to stop in at Bodfish Bicycles and Quiet Mountain Sports to rent a bicycle for a few hours or the day. Chuck can set you up with a route suited to your ability and available time.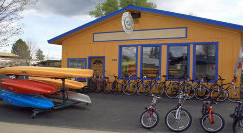 A few easy rides are:
The Vanilla Ice Cream Trail
Old Wagon Road
Last Chance Loop
Domingo Springs
Stover Mountain
Maps are available at St. Bernard Lodge and Bodfish Bicycles.
History
If you are interested in learning more about the history of the region, head to the Chester/Lake Almanor Museum. The museum is located in a charming log building and features a fascinating photographic history of the town and a wide array of other artifacts and historical materials.
Pick up a Chester History Tour Brochure at the museum or St. Bernard Lodge or download it from their webpage. Have fun comparing pictures of the past with current buildings. There are 45 stops starting with the Olsen Barn property on the east end of Chester and St. Bernard Lodge 10 miles west of Chester on Hwy 36. Stop number 41 is the Collins Pine Company, a working lumber mill, and the Collins Museum. Terry Collins can usually be found at the museum Wed. – Sat. from mid-May to mid-October and can answer anything you want to know about the logging industry.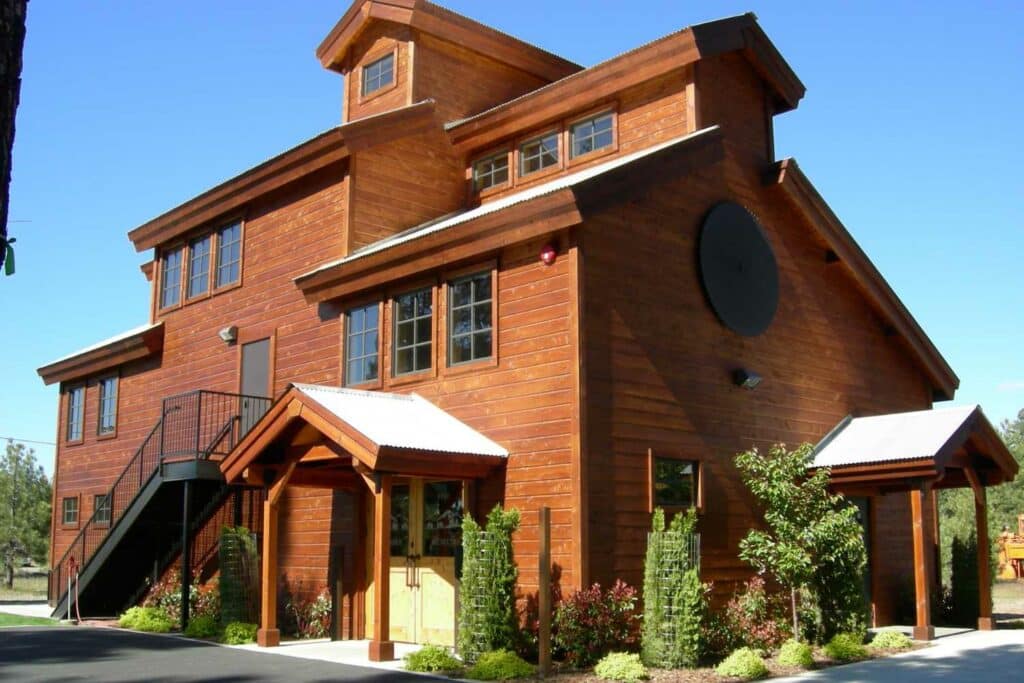 Spas
After all the hiking, boating, and shopping, you may want just to relax. Treat yourself at  A Balanced Touch. If a massage or spa service will be part of your vacation plans, call early to make an appointment.
At the St. Bernard Lodge, we are proud to call Chester home. Our small Northern California town doesn't just offer easy access to Lake Almanor and Lassen Volcanic National Park. It is also filled with many great places to eat, shop, drink, and play. If you have a little extra time during your trip, we highly recommend taking time to find out what makes Chester shine.
Planning a trip to Lake Almanor or Lassen Volcanic National Park? Book a stay at the St. Bernard Lodge to enjoy our convenient location, warm hospitality, and beautiful views.