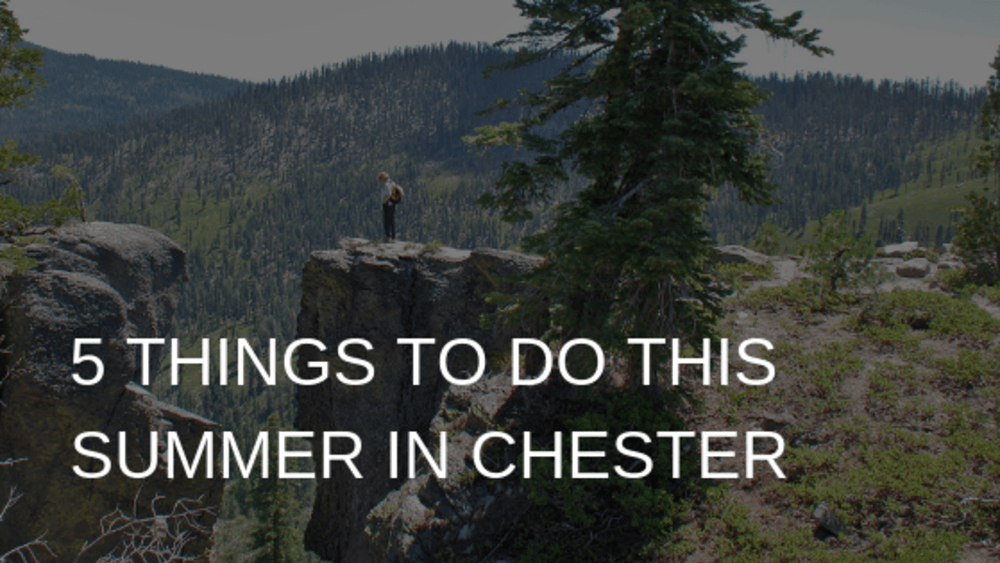 5 Things to Do This Summer in Chester
May 29, 2019 by: Sharon Roberts
Chester is the perfect choice for your summer getaway to California. Our proximity to Lassen Volcanic Park, Lake Almanor, and countless other natural marvels makes us a popular destination for outdoor adventurers while our excellent summer events season features more than enough one-of-a-kind festivals to keep all travelers happy. To help you plan your trip, we've narrowed down the top five things every visitor should put on their Chester itinerary this summer.
Hit the Water
With 52 miles of gorgeous shoreline, Lake Almanor is one of the largest lakes in Northern California. Lake temperatures typically reach around 75 degrees in the summer, attracting all varieties of water sport enthusiasts. You can do it all on Lake Almanor: boating, water-skiing, wakeboarding, sailing, jet-skiing, kayaking, paddleboarding, canoeing, inner tubing, and beyond. The lake is also the perfect spot for an invigorating swim or simply an afternoon spent lounging on the lake's tranquil shores. Best of all, Lake Almanor is located just minutes from the St. Bernard Lodge. You can rent kayaks, paddleboards, and bicycles at Lake Almanor Kayak Rentals, located in Canyon Dam near the south end of Lake Almanor. Major's Outpost has jet skis, waverunners, ski boats, pontoon boats, and fishing boats for rent. They also provide life vests and water toys. They are located on the west shore of Lake Almanor near the Plumas Pines Resort and Marina.

Celebrate at the County Fair
Nothing says summer quite like the county fair. Our region of Northern California offers not one but two incredible county fairs: the Plumas and Lassen County Fairs. At these fairs, you'll enjoy carnival rides, games, livestock shows and auctions, rodeos, beauty pageants, and all the tasty food you could ask for, including funnel cakes, corn dogs, cotton candy, and soft serve ice cream. County fairs offer unbeatable opportunities for all-American, family-friendly fun.
See the Stars
Lassen Volcanic Park is one of the last remaining places in the country where you can savor a completely dark night sky. The park is located far from major hubs of civilization, making it an unrivaled spot for clear stargazing. The Lassen Dark Sky Festival is a three-day festival dedicated entirely to celebrating the majesty of the night sky. Rangers, astronomers, astrobiologists, and novice star-lovers alike all flock to Lassen for this one-of-a-kind festival. Over the course of the weekend, there will be nightly constellation and stargazing tours as well as ranger-led hikes and hands-on educational activities. The Lassen Dark Sky Festival is also an excellent opportunity to learn from some of the best, most informed people in the business. The annual Dark Sky Festival promises a little something for anyone who appreciates the stars, planets, and little-known wonders of outer space.

Hike or Bike the Bizz Johnson Trail
Part of the historic rails-to-trails conservation project, the Bizz Johnson National Recreation Trail has been rated the most scenic trail in all of California. The route runs from the Mason Station Trailhead just north of Westwood to the Train Depot in Susanville. The trail is 25.4 miles one way and features 12 scenic bridges and two tunnels. It is open to hikers and mountain bikers as well as horseback riders.

Listen to Music
The High Sierra Music Festival is the jewel of the summer event season. This incredible four day festival takes place from July 4th to 7th in the nearby town of Quincy. At the festival, you'll get to hear some of the finest bluegrass, folk, and roots musicians around while enjoying camping, food & drink vendors, and a variety of yoga and meditation classes. This is a family-friendly festival, so you are welcome to bring your children and post up in the Shady Grove campground, a quieter environment for relaxing with the kids.

Planning a trip to Chester this summer? Book a stay at the St. Bernard Lodge, a charming and historic bed & breakfast just minutes from Lassen Volcanic Park & Lake Almanor!