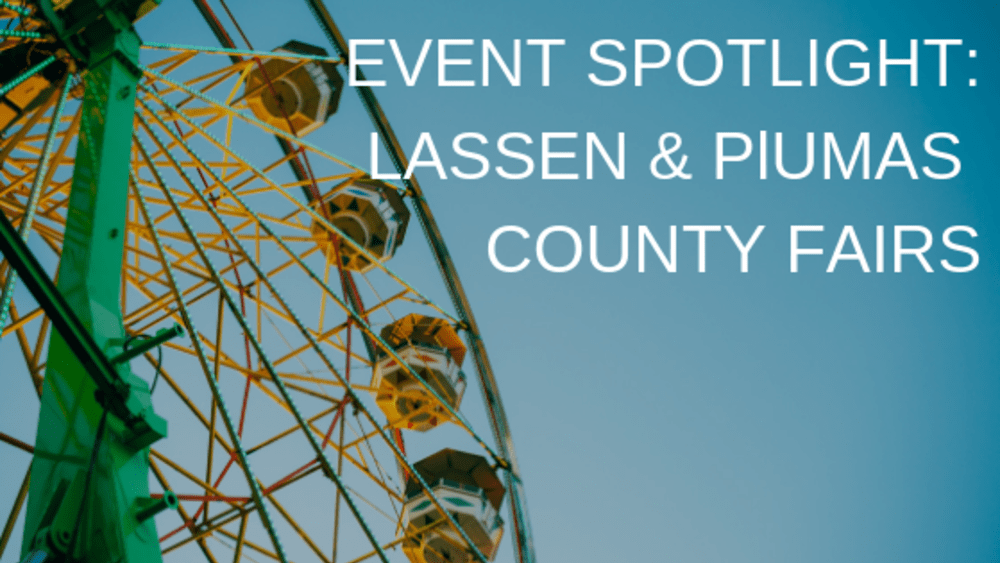 Lassen & Plumas County Fairs
May 17, 2019 by: Sharon Roberts
Nothing says summer quite like a county fair. It just so happens that the Lassen County Fair is one of the finest in Northern California. A beloved local tradition, the Lassen County Fair promises plenty of wholesome, all-American fun the entire family can enjoy. This year, the fair will be held on July 17th through 21st in the nearby town of Susanville, about a 40 minute drive from the St. Bernard Lodge.
The Lassen County Fair has everything you could possibly want out of a summer fair. There will be a variety of livestock shows and auctions, a rodeo, and a derby race as well as all the carnival rides, games, and tasty food you love. Imagine yourself strolling around the fairground with a hot dog or funnel cake, stopping along the way to try your hand at Whack-A-Mole or take a ride on the Ferris Wheel or Tilt-A-Whirl. In addition, you'll enjoy live entertainment from some of the hottest local musicians around. Every year, they crown a Miss Lassen County at the annual Beauty Pageant as well as a Little Mr. and Ms. Lassen County. For those with a competitive streak, you'll have the chance to compete in the Redneck Relay Race, Watermelon Eating Contest, Horseshoe Tournament, and more
One of the highlights of the Lassen County Fair is the annual Parade. Starting at 10 a.m on Saturday, the parade kicks off at the top of Main Street and Lassen Street before proceeding down to end on Fair Drive. A colorful and entertaining celebration of the local community, the parade is a great reminder of what makes events like the Lassen County Fair so special. View the full schedule of this year's events.
If you still haven't gotten your fix of summer fairs, you are in luck. The Plumas Sierra County Fair happens every August 14th-18th. The fair features all the carnival rides, games, treats, and livestock shows that make a county fair such a classic summer experience. There's also arts & craft vendors where you can purchase ceramics, paintings, woodwork, jewelry, stained glass, textiles, weaving, and more. If you like to garden, be sure to swing by the plant sales to stock up on potted plants, cut flowers, seeds, and more.

Planning a trip to Plumas County this summer? Book a stay at the St. Bernard Lodge in Chester, a charming and historic bed & breakfast located near Lake Almanor and Lassen Volcanic Park.