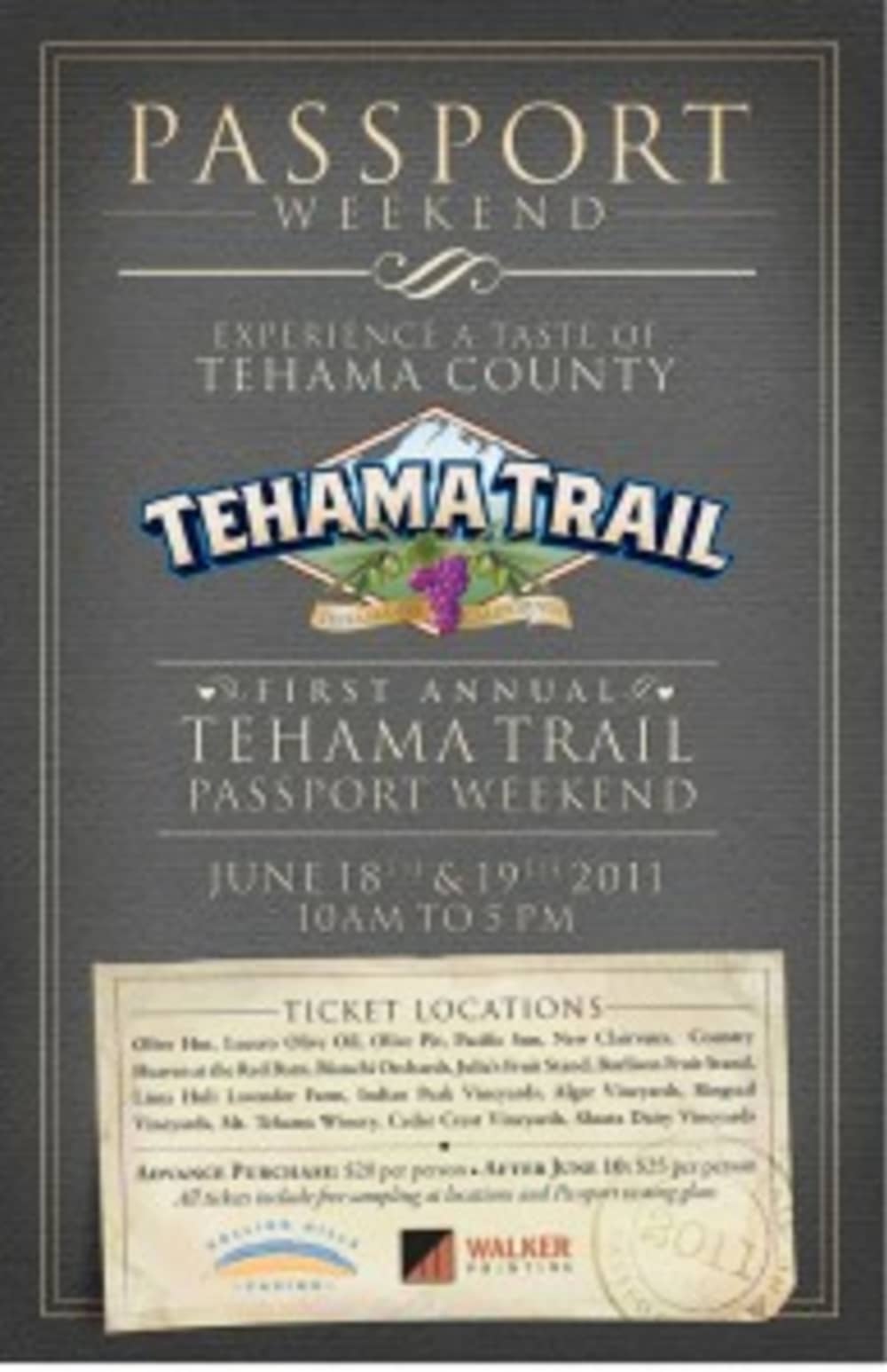 Weekend of Wine Tasting
June 1, 2011 by: Sharon Roberts
Tehama Trail Passport Weekend
Come visit Tehama County Father's Day Weekend. This will be the first annual Tehama Trail Passport Weekend. Any passport holder will get 20% off meals at the St. Bernard Lodge from June 18th to June 30th with reservations. Just give the lodge a call at 530-258-3382.
The Passport Weekend will be a chance for visitors to tour 17 farms/wineries currently on the Tehama Trail Map. Tickets are $20 per person in advance and $25 after June 10 and during the weekend. This ticket includes free tasting at all farms. Proceeds will go to benefit the Tehama Trail Association to further develop agri-tourism in Tehama County. You can get your tickets at all participating farms or at the Tehama county Farm Bureau.
The 17 partners featured in this passport weekend are: Alger Vineyard, Bianchi Orchards, Burlison Fruit Stand, Cedar Crest Vineyards, County Haven at the Red Barn, Julia's Fruit Stand, Lima Huli Lavendar, Lucero Olive Oil, Tehama Winery, New Clairvaux Vineyard, Olive Pit, Olive Hut, Pacific Sun Olive Oil, Rolling Hills Casino, Shasta Daisy Vineyard, and Indian Peak Vineyards.
The St. Bernard Lodge is now carrying wines from both Indian Peak Vineyards and Ringtail Vineyards, they both have some great wines.
For more information about the Tehama Trail and passport weekend, visit www.tehamatrail.com and then visit us at www.stbernardlodge.com make reservations for a meal or an overnight stay.