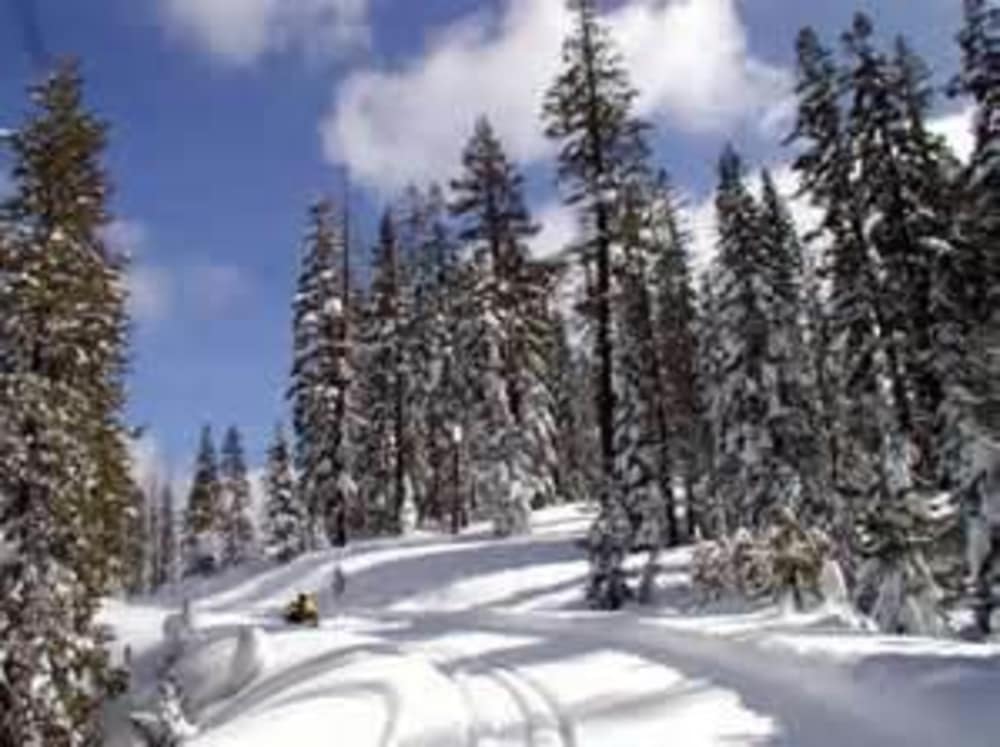 Presidents' Weekend Lake Almanor Snowmobile Poker Run
February 5, 2017 by: Sharon Roberts
Join the Lake Almanor Snowmobile Club for their Annual Presidents' Weekend Poker Run, Saturday February 18th, 2017. Registration is from 8:30 am to 11:00 am at the parking area on Hwy 36 and A-13. For locals this is the large parking area east of Chester near the transfer station. There is lots of room and plenty of easy parking. The ride is on groomed trails of the Lake Almanor Snowmobile Park.
Lunch will be prepared by the Chester Rotary and served 11:30 to 1:00 pm. Cost for ride and lunch is 25 dollars. If you have non riders coming with you lunch is available for 10 dollars.
This run is used as a fundraiser for the Lake Almanor Snowmobile Club. The club encourages anyone interested in snowmobiling to join. Each year part of the profits are donated to a local community group or individual.
Please make sure you have stickers on you sleds and helmets are required to ride in the poker run.
Raffle and prizes begin at 2:00 pm. $300.00 cash prize for best poker hand.
St. Bernard Lodge has both lodging and dining available. There is parking for trailers if needed. Please call ahead to make reservations for meals or rooms. The lodge can be reached at 530-258-3382.
If the ride needs to be re-scheduled due to snow conditions the alternate date is March 4th. If you enjoy snowmobiling this is a great ride, so bring your machine and join in. If you are thinking about learning about snowmobiling come visit for lunch and meet some great people who love snowmobiling.
The Lake Almanor Snowmobile Club faceblook page has contact information or e-mail kathy@thedonleys.net if you needed additional information on the poker run or club activities. General questions on the area please call St. Bernard Lodge and we will be glad to help. 530-258-3382.
For updated information on winter trail grooming reports.