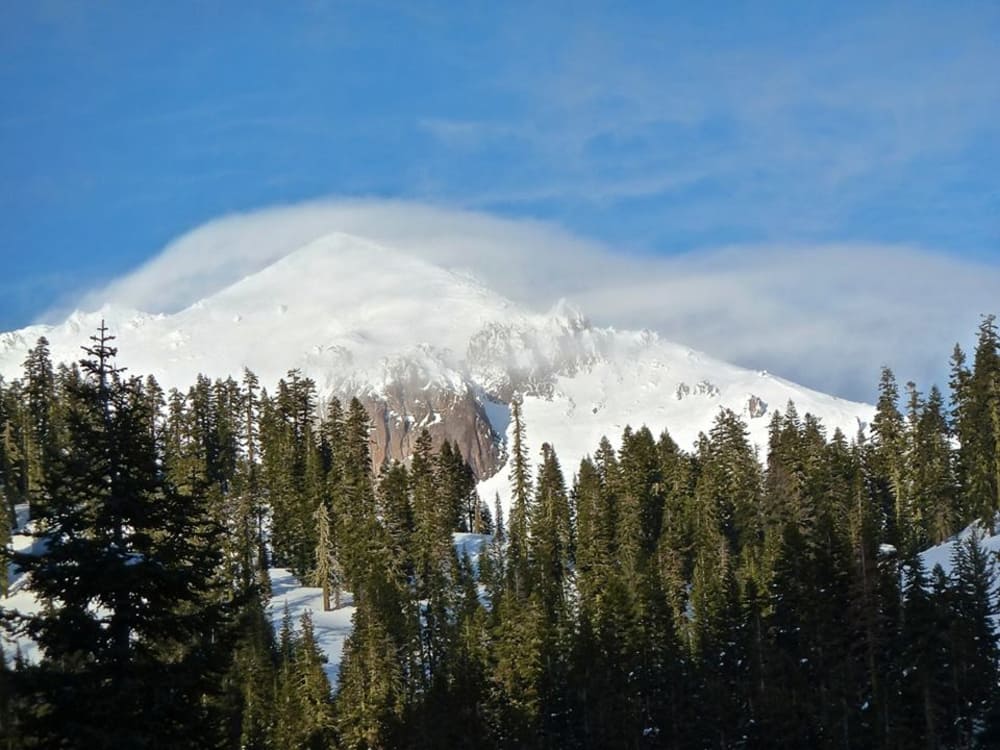 Lassen Park Centennial Photo Blitz
September 27, 2016 by: Sharon Roberts
Take part in Lassen Park Photo Blitz
Help Lassen Park Document the Centennial Year
Lassen Park is asking for photos to capture the 100th Anniversary of the National Park Service and Lassen Volcanic National Park. As part of the photo blitz the park is accepting photos until the end of the calendar year.
Lassen Park is conducting this Photo Blitz looking for current day photos taken in the same location, angle, time of day as historic photos they have cataloged. First step is to print copies of historic photos and then re-create the image as close as possible. Taking a photo in a different season than the original photo is fine. If possible document the GPS Coordinates for future reference.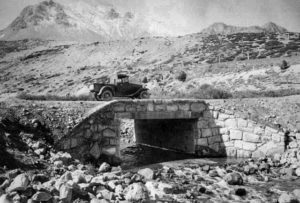 Hat Creek Bridge Then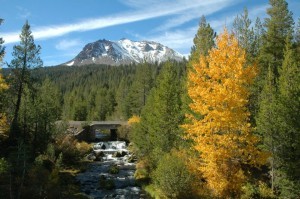 Hat Creek Bridge Now
Copies of selected historic photographs of Lassen Park can be picked up at either the Loomis Museum or the Kohm Yah-mah-nee Visitor Center. For samples of then and now photos visit the online gallery. For further information on what the Park Service is looking for please visit their photo blitz page and download the photo blitz guide.
Fall Colors in and around Lassen Park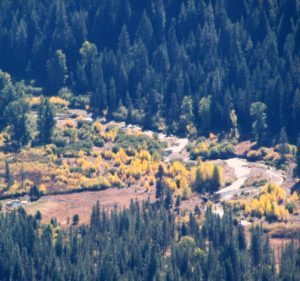 Fall Colors from Mt. Harkness

The Fall is a great time to visit Lassen Park. There are many hikes with great fall colors showing. Cliff Lakes is one of the lesser known hikes that has knotweed with a rich red color. One of my favorite fall hikes is Mt. Harkness up to the fire look-out tower. From the look-out tower you have a great view of the Vulcan Eye on Lassen Peak, Lake Almanor and a view of the fantastic fall colors in the Warner Valley.
Centennial Parkcaching Challenge
While you are visiting Lassen Park this fall, take the Centennial Parkcaching Challenge. Complete 6 of 11 challenges to earn a free commemorative carabiner. Stop at visitor center or download the brochure. Once you have at least 6 of the challenges completed turn the brochure into a park ranger in exchange for your caribine. The park caches will only be up until the end of October or when the snow requires them to be removed.