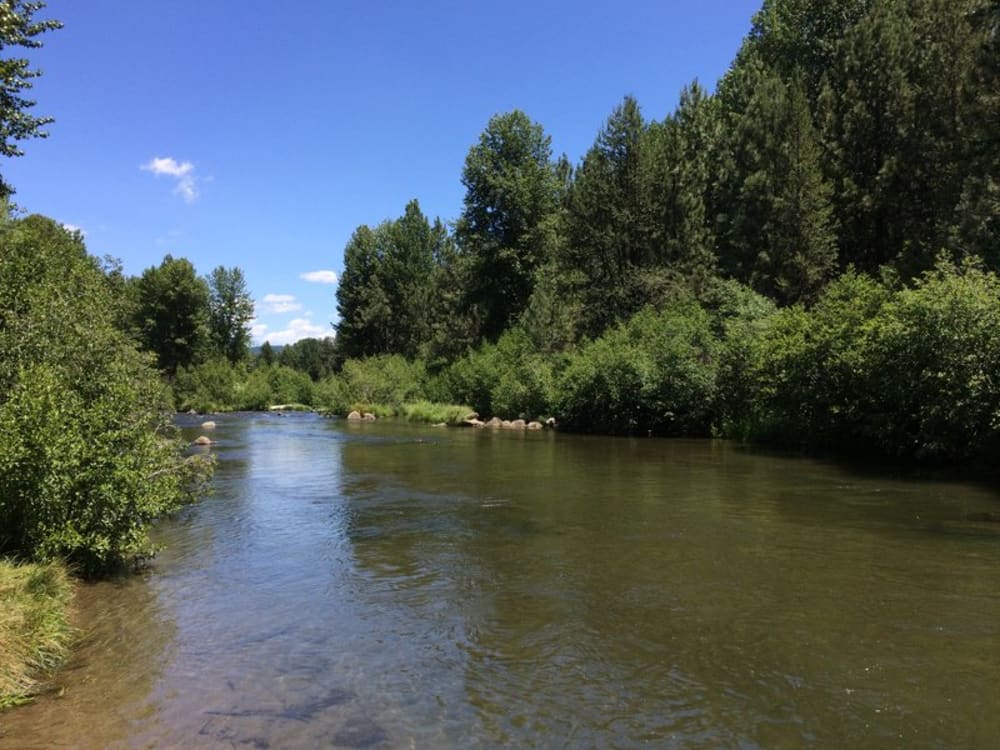 Chester North Fork Kayak Float Trip and Olsen Barn Party
July 10, 2017 by: Sharon Roberts
North Fork Float Trip and Olsen Barn Party
When: Saturday, July 22
Join Feather River Land Trust for a kayak trip down the North Fork of the Feather River from Chester Library to the Lake Almanor causeway. This is about a two hour trip. This kayak trip is not for beginning boater; there are a number of river obstacles and a swift current, canoes are not allowed. The float will include a flatwater paddle from the mouth of the river to the take-out spot on Highway 36. Meet at Chester Library 10 am.
Experience the beautiful riparian habitat of this Audubon designated Important Bird Area (IBA), the towering cottonwood trees, magnificent views of Lassen Peak, and the beauty of the Olsen Barn Meadow.
Once at the Olsen Barn property on the edge of Lake Almanor enjoy a delicious BBQ lunch and live music from Rickety Bridge. Registration is required for boating and lunch. Space is limited for both the float trip and lunch. Please register early Float trip and lunch is $40.00, Kayak rental available for $20.00. BBQ and music with no float trip $20.00. BBQ and music at 1:30 pm
If you want to enjoy some great music and the Olsen Barn property you are welcome to come down and visit. Donations are encouraged to help cover the cost of the band.
Float trip is limited to 20 and BBQ lunch is limited to 40. All proceeds benefit FRLT and allow us to offer awesome adventure trips and grill up good food.F
Photo credit: Nils Lunder